13/09/2023
School of Foreign Languages welcomes K46 freshmen
On September 9, 2023, Thai Nguyen University –  School of Foreign Languages (TNU-SFL) welcome nearly 800 new students of K46. From 7:00 am, the reception and admission procedures take place in an atmosphere of urgency. The enthusiasm of the new students and parents is the motivation for each staff, lectures and volunteer of SFL to do the welcome work to fulfill their tasks well. As planned, the admission period runs from September 9 through September 11, 2023.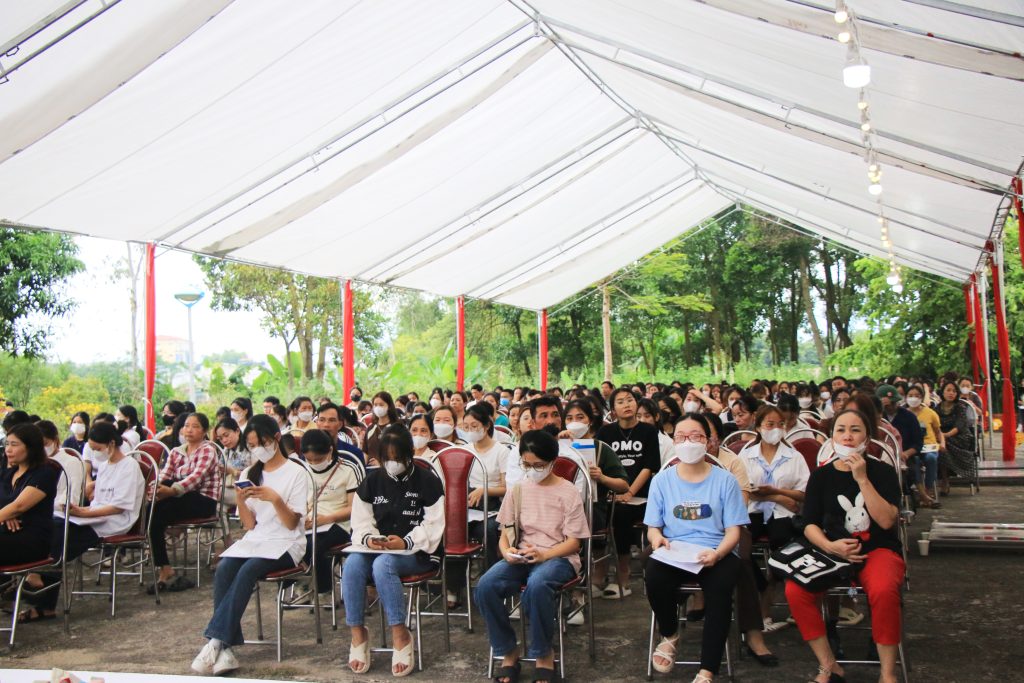 Since early morning, the admission atmosphere has been extremely exciting and bustling. The joy is on their faces when they become new students, marking an important step when entering the university. Mixed with joy and excitement, parents and new students also have a lot of anxiety when they start an independent life, away from home and learning environment with teachers, friends and new knowledge.
At the admission, Dr. Le Hong Thang sends good wishes to all new students: "Wishing them have a student life with great experiences, get many good achievements during their time studying at SFL".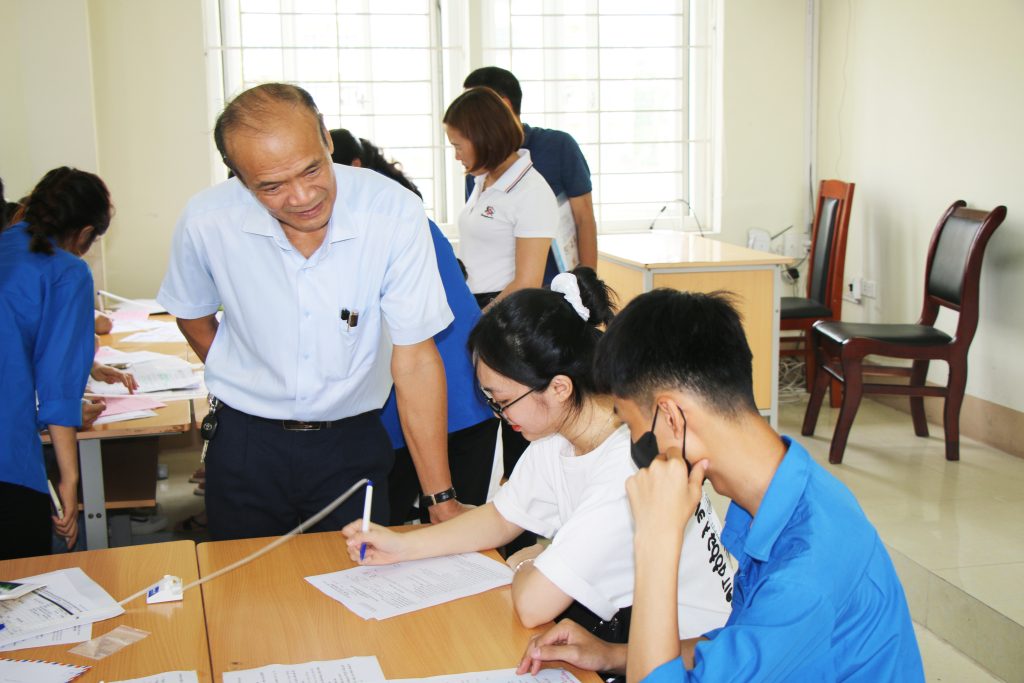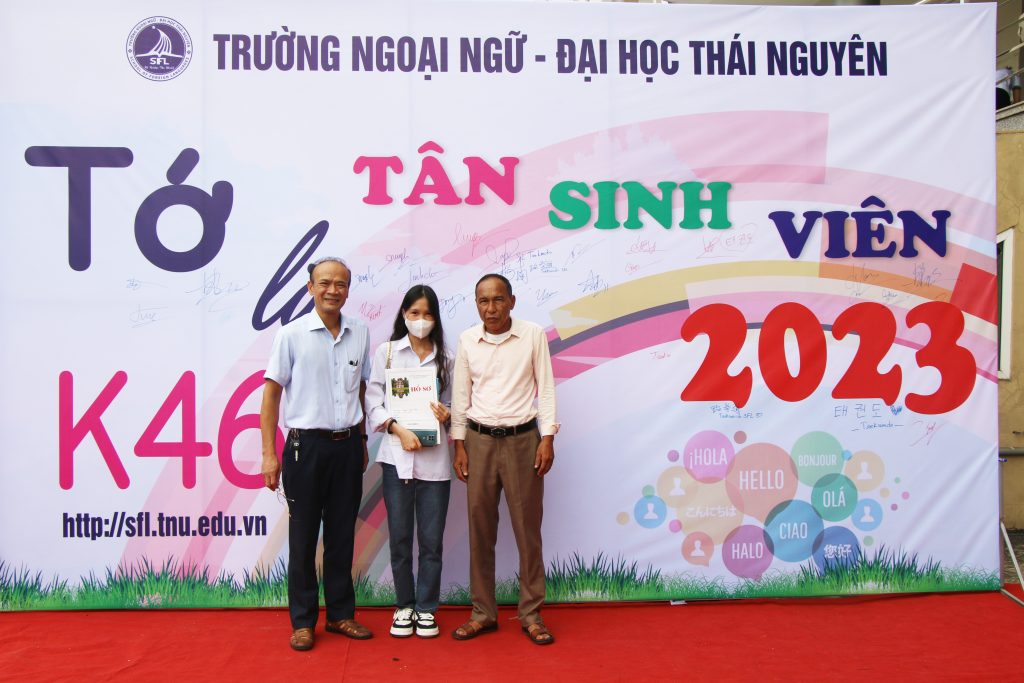 Dr. Le Hong Thang – Vice rector send his congratulations to all new students
In order for new students to carry out admission procedures smoothly and quickly, SFL has conducted the preparation and reception of new students thoroughly, and many days ago, SFL announced the admission plan, guided the procedure to candidates via email,  telephone and matriculation notice.
In order to facilitate the collection of applications at the beginning of the new school year, the functional departments of SFL and the volunteers of the Youth Union – Students' Union have actively supported and assisted the new students by guiding the location,  dividing separate application areas, checking priority subjects, policies, and counseling carefully so that students can easily make applications and register for admission. With the enthusiasm and thoughtfulness of the staff of SFL and the Youth Union, the new students have completed the admission procedures quickly and smoothly, creating a sense of peace in mind for parents and new students.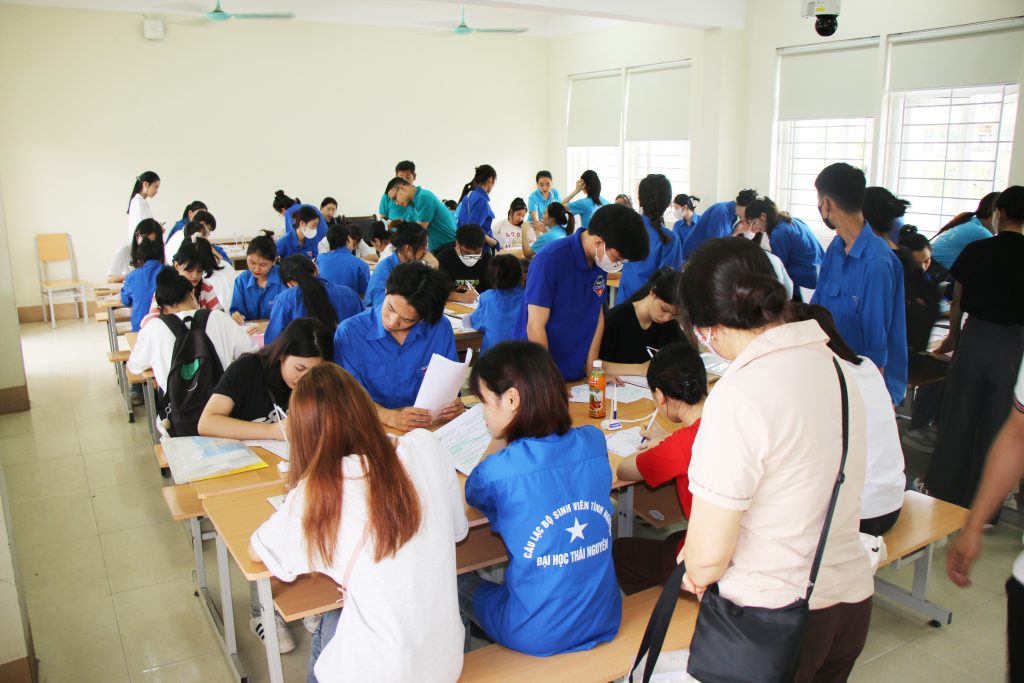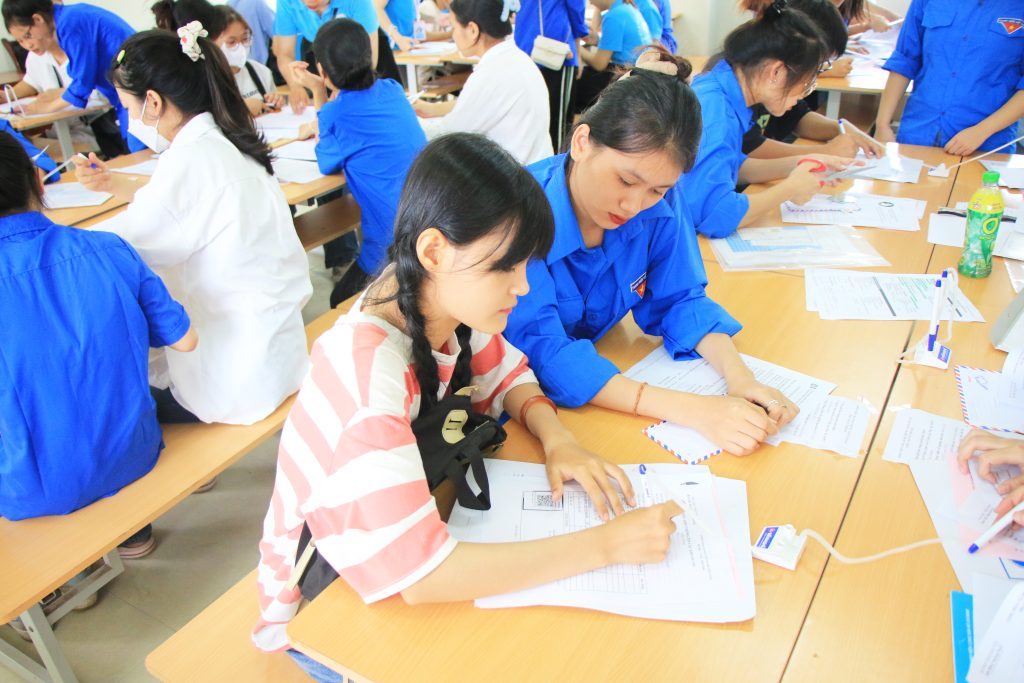 The atmosphere at the admission
Sharing the joy of enrollment, Mr. Nguyen Quang Huy – new student of English Language says:  "I am very surprised and happy when I am a new student of the school. The reason I choose to apply to the school is because I have a passion for foreign languages since childhood, I hope that when I become a new student of SFL, I will integrate, study well and have many colorful student experiences."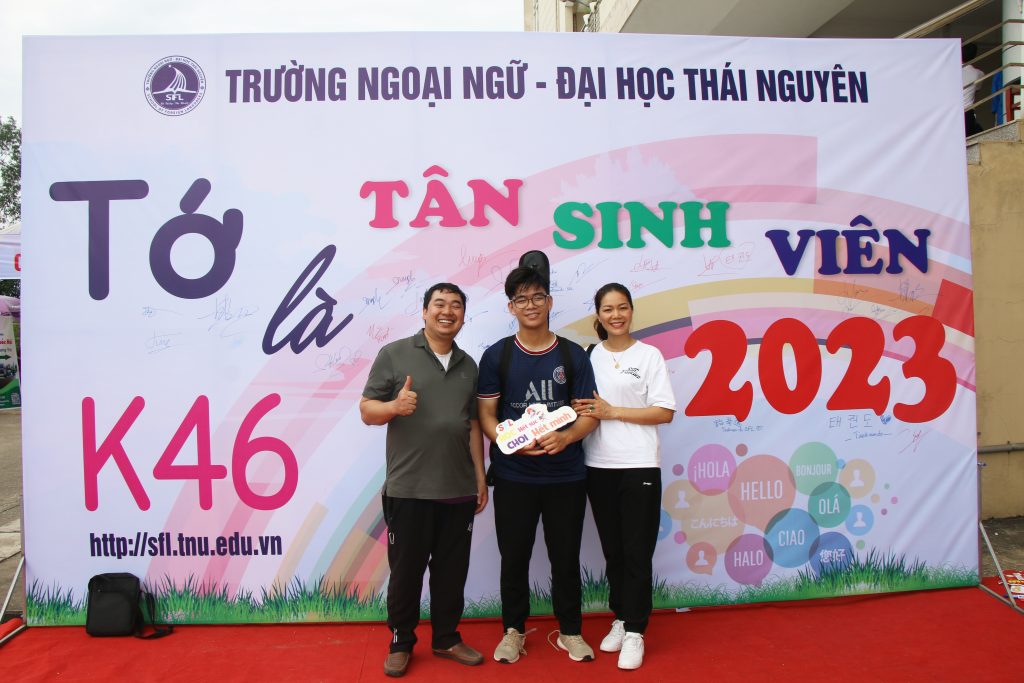 The happiness of new students and parents
Hopefully, with the wonderful impressions today, it will be the motivation for students to strive to study and practice in the future. We wish all new students will have a strong mind to enter the new school year 2023 – 2024 with joy, full of energy, willpower, growing more day by day in the new environment, becoming dynamic students, useful and successful people with their dreams and ambitions.